Serviced Office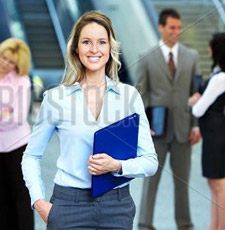 At Rajapushpa Serviced Offices, we call it the joy of working. An environment created around people, a place for businesses to grow and ideas to flourish. A space that is much, much more than an office, that is a place for businesses to thrive. Rajapushpa Business Centre provides a wide range of high quality, fully furnished office spaces designed for all kinds of small, medium sized to large corporations. We offer fully equipped flexible office space in prime locations of major cities.
We understand the value of flexibility, your choice of amenities, your preference for workstations, your specifications of configurations ranging from a single seater workstation to an office of 500 seats. With Rajapushpa's flexible and efficient Serviced Offices, you have the flexibility to scale up or down - over night. Give yourself a nationwide presence instantly with our centres in Madhapur, Hyderabad. For all kind of businesses, we help you experience the joy of working.
YOUR BUSINESS ADVANTAGE
Rajapushpa Business Centre is a state-of-the-art business environment that provides you with all the skilled business amenities needed for smooth routine functioning, which is backed by an exceptional personalized staff located at prime business hub of Hyderabad. In short, Rajapushpa Business Centre ensures that you keep pace with modern business needs while fulfilling the requirements of today's professionals with unmatched services.
Prime Locations

At Rajapushpa Business Centre we recognize the importance of prime business addresses. We are strategically located in the heart of IT Hub, Hyderabad. We work shoulder-to-shoulder with other corporate giants with all the amenities and accessories expected of a business leader.
Office Spaces

At Rajapushpa Serviced Office, we provide you the flexibility to choose the business suites ranging from a single seater executive suite to a serviced office accommodation of 500 seats and much more in various configurations. Commercial office spaces at Rajapushpa, designed by top-notch interior designers, are not only fully furnished but also incredibly affordable.
Business Support

We have an exceptionally experienced team which offers reception services, administrative & secretarial support, high speed internet access, security, house-keeping, financial services, travel desk and staffing solutions.
Ready to Roll 24 X 7

At Rajapushpa Serviced Offices, we are open round the clock to accommodate any work schedule as and when the need may arise.
Flexible

We offer customized office solutions and flexible terms for the agreements to match your business needs.