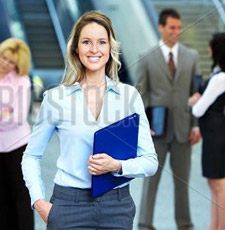 Established in 2005, Rajapushpa Properties (P) Ltd., is steadily marching ahead in Hyderabad real-estate market with its quality offerings and affordable cost. While its projects can be termed as high-end in terms of quality, specifications and standards, what make them attractive are its pricing and timely delivery.
"We never neglected our sacred duty of giving value to the money invested by our customers. We also take all the precautions while selecting the location of the project, specifications, designing and master planning. We believe in perfect execution in a timely manner without compromising on quality and aesthetics," says PJC Reddy, Chairman, Rajapushpa Properties.
The company cherishes in making home buying a memorable and enjoyable experience by its customers. Transparency and dedicated service to the home buyers are the hallmarks of RPPL.
We offer a wide range of IT expertise, including onsite/offshore application development, maintenance, and outsourcing; software quality assurance and testing; database administration; business analysis; performance tuning; and network support for moves and changes. We also offer help desk services, desktop and application rollout, and enterprise support services.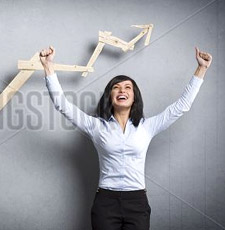 The intellectual traits and dynamic approach of the `Parupati Brothers' made them come out of their professional cocoon to enter into the business arena. Thus was born the Rajapushpa Properties -taking the first few alphabets of their parents Raja Reddy and Pushpaleela.
Initially the company came into existence as a partnership firm and got converted into a limited company in 2009.
RPPL is completely owned by the family. We have not taken any funding from outside. We are also not looking at any outside funding in the near future," Reddy says. Apart from him, his two brothers – P Mahender Reddy and P Sreenivsa Reddy - are also directors on the company's board.
Starting initially as Rajapushpa Farms in 1990, the promoter family ventured into poultry business. Their hard work and efforts paid off and they managed to secure land banks in the fast developing growth areas in Hyderabad – Kokapet and Tellapur besides Medchal.
These land banks are today are in the vicinity of Financial District and functioning SEZs, dotted by acclaimed IT companies like Microsoft, Infosys and Wipro. The land bank of around 50 acres at Medchal abutting the national high way is an added strength to the group, strengthening its real estate portfolio.
"While Kokapet is just two minutes drive from the Financial District, what makes Tellapur attractive is that fact that it is the next best locations with available land to build residential properties. Apart from the land available in Kokapet, Manchirevula, there is very little scope for building large residential complexes in the nearby areas of Gachibowli as most of it is government land," says Reddy.
RPPL's first project - Silicon Ridge – was completed in 2007. Located in Attapur the 300 apartment project is spread over four acres of land. The entire project has a built up areas of about 4,00,000 Sq. Feet. It is situated at about 0.5 KM from PVNR Expressway and can be reached in just 10 minutes drive from IT Parks of Gachibowli and 20 minutes from Shamshabad International Airport.
Its second project – Open Skies- is a premium villa project. Located in Kokapet, the project has 48 villas. The total built up area of each duplex villa ranges from 4500 Sft to 7000 Sft on plotted area of 450 Sq.yads to 700 Sq. yads. The project has been completed and handed over in 2013. The Open Skies club house was recently awarded as the best club house in Hyderabad by the Indian Institute of Interior Designers shows the level of quality and minute detailing till the last end says Mr. Reddy.
Another project comprising of 36 villas called Cannon Dale is getting ready, adjacent to Open Skies. ``The hand over will start next month," says Reddy.
The company is also building another project – The Retreat - in Kokapate. "It has 200 apartments and hand over will start June-end," says Reddy. The flats have been designed with a minimum area of 1250 Sft and a maximum of 2100 Sft keeping in view of Middle Class and upper middle class segment customers.
According to him, in all these projects, the company made it a point to use quality fittings and equipments. "We use the same products and fittings in our apartments and villas. For instance, we have used German imported sanitary ware in our apartments," he points out.
Its flagship project Rajapushpa Atria was launched early this year. Spread over 14.3 acres, the project is coming up in Kokapet. It is being planned with all up to date world class facilities and other amenities.
"The project will have 10 Hi-rise Towers with 2 underground Cellars. Each tower will have ground and 14 floors. The entire Project will be covered under common gated community facilities. We are giving High stress on amenities and to name a few we will provide a 42000 Sq. ft Club House (Ground + Three Floors) with all Ultra modern facilities for the leisure of flat owners families and guests says Reddy.
In the project, 75% of space is designed to be left open for greenery and common amenities which locate centrally among all the 10 towers which leads' to the uninterrupted ventilation to all the towers, and is accessible to all the residents and guests.
The company plans to complete the project in three years. It has also received 140 bookings for the project. Currently work on six towers is in progress. Even though the project will fall under high-end category in terms of amenities and other facilities, it is being priced at Rs 3,850 per sqft. Size of apartments ranges from 1350 sqft – 3725 sqft.
Besides, RPPL is planning a township at Tellapur for which it has acquired 250 acres of land. The project is planned in three phases, conserving the pristine nature of the surroundings. In this multi phased community development three phases - Green Dale, Bloom Dale and Serene Dale - had been presently evolved from the cocoon each admeasuring about 50 acres. Work on the project will start in three months.
"The rest of the land will be used for mixed use development constituting of a mega Life style club with other amenities like school, hospital, neighborhood shopping arcades, Convention centre, service apartments and high rise residential apartments. The project had been conceived by leading professionals like Genesis for Architecture, Terra Firma for Landscape and SKAPL for services. The approach roads is a class by itself which is 120 feet wide and designed specially for the owners,' said Reddy
Rajapushpa is a pioneer is introducing unique facilities at its project. In line with its approach to provide the best to its customers, the company is planning to set up a mortuary at its new project –Atria.